I've been biking pretty much all my life. My favorite bike has been an old hard tail for a long time, and now it's cx (cylcocross, it's like a hard tail but also like a road bike, really).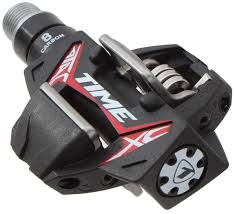 I've used a variety of pedals, but i've always been reluctant to use clipless pedals - mainly as those require different shoes. Turns out that, I recently decided to give it a serious try. And here are the things I couldn't find online and I would have wanted to know before hand - mainly, most of what I found seems to either lack information, or push toward clipless to comfort a buyer into their new purchase, or at the opposite, into their hate for clipless. Annoying.
Check the appendix at the bottom for more info about various pedal types.
Clipless vs strap
Really, that's all there is except for flat pedals. Straps are excellent. Clipless are excellent, specially SPD clipless (mountain bike type).
Straps
Regular shoes.
Uses platform pedals, large, very good grip, comfortable.
No need to re-adjust the strap every time, unless you just switched from barefeet to boots.
Very easy to get out of.
Very good feet retention (nearly as good as SPD clipless really, the difference is insignificant to me - that's one of the biggest lie I see online in favor of SPD clipless).
A little hard to get in, every with experience.
Get stuck in the mud easily.
Clipless (SPD)
Special shoes, with semi-flex flat bottom (real shoes are more comfortable, although you can walk a bit with those too).
Excellent/perfect grip.
No need to re-adjust, however:

(Sometimes very) hard to setup the first time / paid professional for a fit always recommended (!).
Wrong fit can permanently damage your knees (!).

Excellent/perfect foot retention.
Not really more efficient pedaling than strap. I measured over month and get exactly the same efficiency.
Needs training to get in/out, however:

Very easy to get in AND out after training. Never fail. Ever… as long as you trained using them. If you haven't, you'll fall. Guaranteed :).
Can get in on both sides of the pedal (on 4 sides with some pedals).

Get clear of the mud easily.
So really, straps and clipless are both very good, with some advantages for clipless, and some for straps. The major disavantage of clipless the first time you use them is setting them up. Having your seat slightly higher is always necessary (because shoe+cleat makes you higher), and having the proper seat height can be night and day for your knees. Cleat position (not to far forward, but on the bone) also make a large knee-pain difference.
.. note:: Orientation of the cleat (straight, left or right) also helps with knees.
You don't really need a professional for the fitting of the pedals, as long as you try and stop if you get any pain. There should be zero pain when you pedal. To help you adjust properly, this is, by far, the best bike fitting video I've ever seen. I highly recommend watching it.
Appendix: different pedal types
In order:
Regular flat pedals (what you get by default).
Cages/toeclips pedals (also exist without the strap).
Platform pedals (mountain bike, BMX, delivery guys).
Straps (generally mounted on platform pedals).
SPD Clipless (which really is a clip - mountain bikes, 2 points).
Clipless (road, 3 points).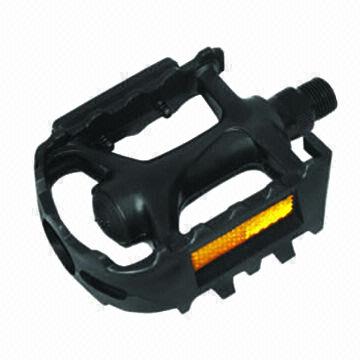 Everyone knows flats. Almost everyone knows cages. Those hold the foot well but need adjustment. Hard to get in, a little hard to get out of too.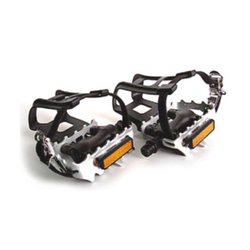 Toe clips are without strap are the same but without the strap tension they don't hold the feet well at all. Relatively easy to get in.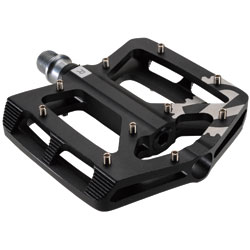 Platform pedals started as a BMX pedal but are used everyone except road bikes. They're comfortable and very stable due to their size. Grip better than flats in general due to a better construction/grip points.
Straps on platform pedals are excellent in my opinion. A lot of city commuters use them. Easy to adjust, don't need as much tension as cages, very easy to get out of, very comfortable. Only drawback, still a little hard to get in every time. Even after years of practice, you can still fail.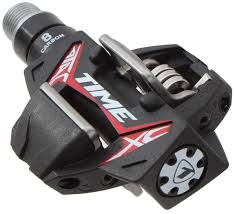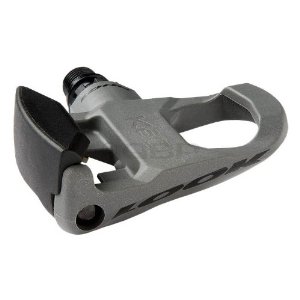 Now comes the clipless (Called that way because clip pedals already existed. In reality clipless pedals are the only true pedals that clip!). There's 2 kinds, for road bikes which have 3 attach points and are tight and stable. For mountain bikes, which have more mud clearance, and only 2 attach points. Often smaller too, but not necessarily.
Clipless pedals require special shoes with a hard bottom (very hard for road bikes, it's very stiff and there's zero flex. Not the most comfy.). Attached to the bottom, is a cleat, which is a part you replace from time to time. It's the part that clips into the pedal.
Clipless are very easy to get in, very easy to get out of and very long to setup properly the first time. They're not much more efficient than straps. They're not more comfortable or convenient than straps. But after some training you'll get in clips every time, in particular with SPD (mountain bike) clipless, which can be clipped on 2 or 4 sides of the pedal (its still a lot easier to clip in the road bike pedals than straps, tho).