The 808 keychain camera is a well known cheap camera, which can optionally record in HD (720p, 1080p) if you get the right model.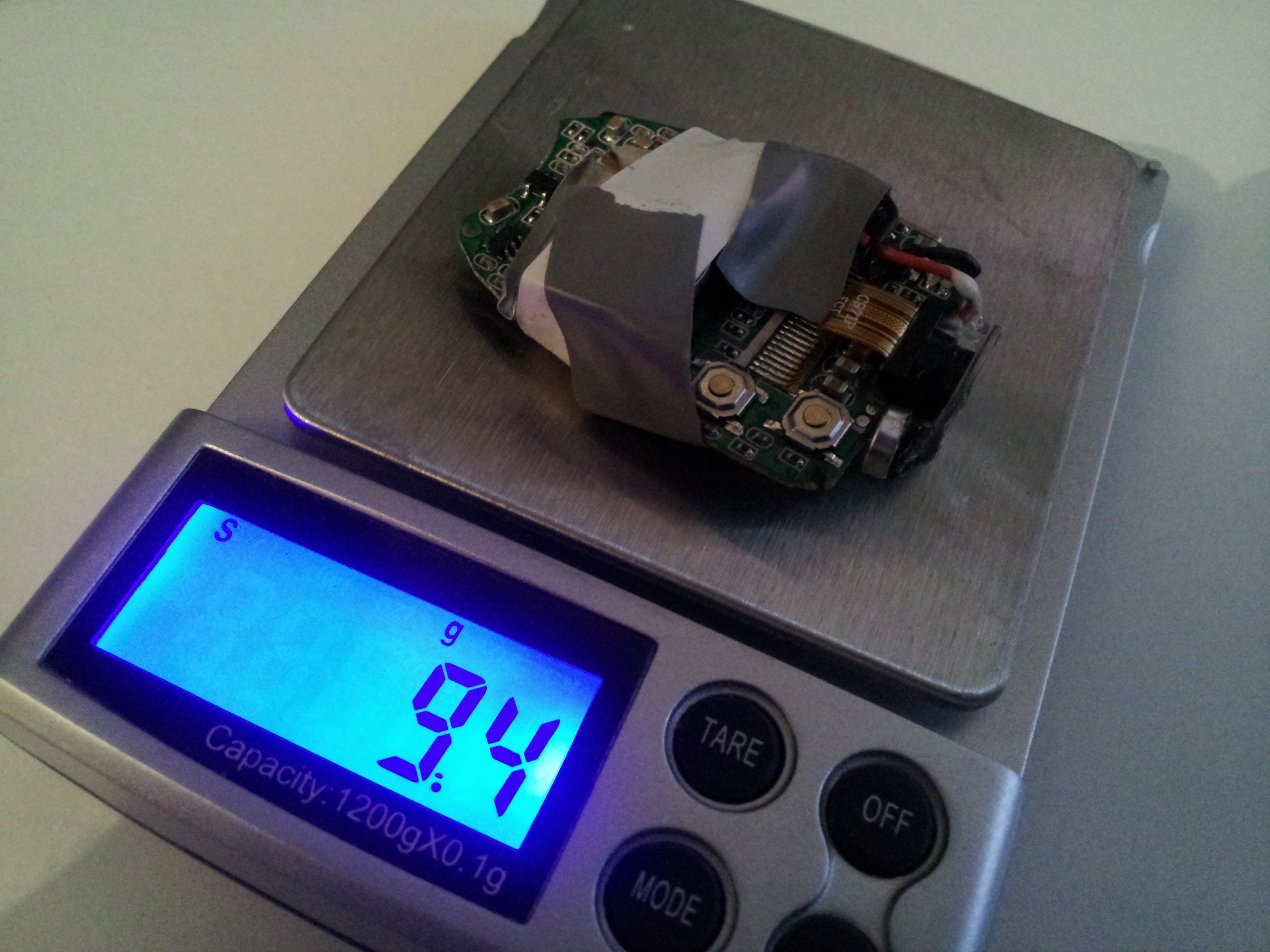 This transforms the camera into a lightweight camera, equivalent to the more expensive and bulkier Mobius camera.
In fact, it's extremely lightweight at less than 10 grams after modifications. Grows to about 15 grams with the wide angle lens.
Modifications
The quality won't match "real" HD cameras such as the GoPro but it's pretty good for what it is. In fact some are quite close! Here's the modifications I made to it:
removed the plastic case (a few screws to remove).
changed the battery by a smaller lipo battery. I use a 50 mah. For longer recording times, use a 100mah (stock one is rather large at 280mah but it may change from producer to producer).
added a wide angle lens. This is a must for "sport" recording, FPV, etc, as the default field of view of the camera won't capture all the action. Basically it allow using this camera like you would use a GoPro, except its cheap, light, and that the quality isn't nearly as good (but still very decent).
How to
Adding the lens ain't the simplest thing to do. Here's how:
keep the original lens on, make sure its focused properly.
take one of the metal rings provided with the lens, and hold it in place in front of the original lens. It must be as well centered as possible and it should be flush with the original lens!
add some drops of super glue (cyanocrylate glue) one the microphone and on the other side. The glue should join the pcb and the ring, so its quite a big drop of glue for the size.
get some super glue accelerator (must have!) and spray it. this will instantly fix the super glue in place, creating a small mount about the metal circle.
you can now mount the lens at will (its magnetic)
The following pictures were taken by a Samsung Galaxy S 2 with the 0.67x lens mounted in macro mode. Those pictures show how to glue the metal ring on the 808 camera.